Smartphone Video Rig
$45.57
$85.97
SAVE $40.40
Price Includes GST/VAT.
4 Great reasons to buy from us:
GRAB YOUR DISCOUNTED Smartphone Video Rig !
Our smartphones can make an excellent device for making stunning videos with the help of this Smartphone Video Rig. It was only a few years ago that if you wanted to make professional looking videos you would have had to invest in a very expensive video camera to get good result results. Now, your smartphone will produce incredible videos for a fraction of the cost.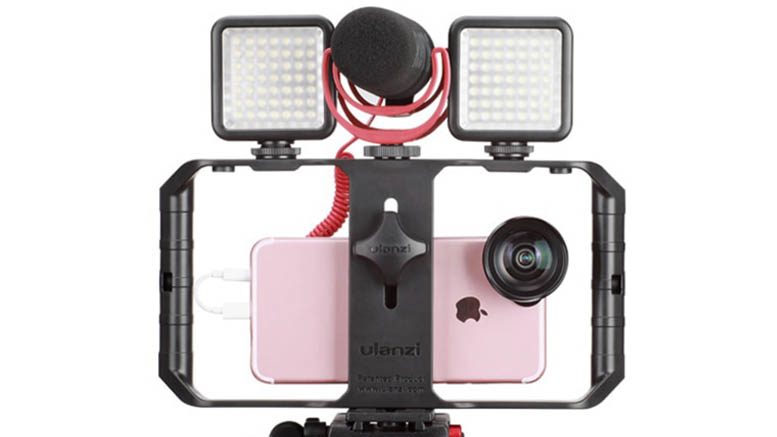 Product Features:
New 

Smartphone Video Rig with 3 standard shoe mounts and 2 Universal 1/4"-20 threads, y

ou can mount 

LED lights and video microphone on the Rig. A fantastic tool for mobile videomakers, iPhone filmmakers.
Get a smooth video and take steady shots and capture unique life's experiences.
With the Universal 1/4"-20 tripod thread at the bottom, you can mount it on the video tripod, slider, jib, and stabilizer, it is a must-have smartphone video Rig for professional video makers like you.
You can mount the rig on any tripod but if you go handheld, it allows you to capture relatively smooth shots.

Package Includes: